Geoffrey Jefferson Brain Research Centre
Translating neurological research into patient benefit.
The Geoffrey Jefferson Brain Research Centre combines discovery science and experimental medicine to rapidly translate our research into healthcare benefit.
We want to discover and develop new treatments and implement optimal care pathways that provide better outcomes and transform the lives of patients living with neurological diseases.
We do this through a multidisciplinary approach, involving all healthcare professionals across the translational pathway to ensure all aspects of healthcare benefit are considered within our research agenda.
The Centre is a partnership between the Manchester Centre for Clinical Neurosciences (part of Northern Care Alliance NHS Foundation Trust), The University of Manchester and the Manchester Academic Health Science Centre.
Find out how you can support us through donations and fundraising activities. 
The Centre team comprises researchers and other staff from the NHS and The University of Manchester.
Co-directors

Stuart Allan
Read Stuart's research profile

Andy King

Strategic leads

Nigel Hooper

Omar Pathmanaban
Core team

Gill Burns
Centre Administrator

Alisha Patel
Centre Manager

Ann Bamford
Patient representative
Stroke and dementia theme leads

Craig Smith
Theme lead

Ross Dunne
Theme lead

Brain tumours theme leads

David Coope
Theme lead

Gerben Borst
Theme lead

Read Gerben's research profile

Catherine McBain
Theme lead

Read Catherine's research profile
Parkinson's disease theme lead

Monty Silverdale
Theme lead

Brain inflammation theme lead

David Brough
Brain pathology theme lead

Federico Roncaroli
Theme lead
Read Federico's research profile
Brain rehabilitation theme lead

Audrey Bowen
Theme lead

Read Audrey's research profile
Brain imaging theme leads
Laura Parkes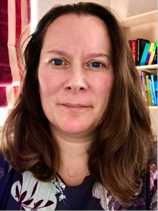 Theme lead
Stavros Stivaros
Theme lead
Read Stavros Stivaros's research profile

See the latest news and updates from the Centre on our blog.
Northern Care Alliance Research Collection (NCARC)
NCARC is a Human Tissue Authority (HTA) licensed generic research tissue bank, with an affiliated sample biorepository. NCARC works across the Northern Care Alliance, covering four hospitals.
NCARC provides a streamlined and high-quality way to collect and store appropriate consented annotated biomaterial, and NHS data, for distribution to partners with an interest in biomedical research, according to regulatory requirements.
To learn more about NCARC, request access or set up a specific research collection, please visit the NCARC website.
Patient and public engagement
Find out how you can get involved with our research on our patient and public involvement and engagement (PPIE) page.
Find out how you can get involved with our research.

If you have any questions about the Centre, please get in touch.