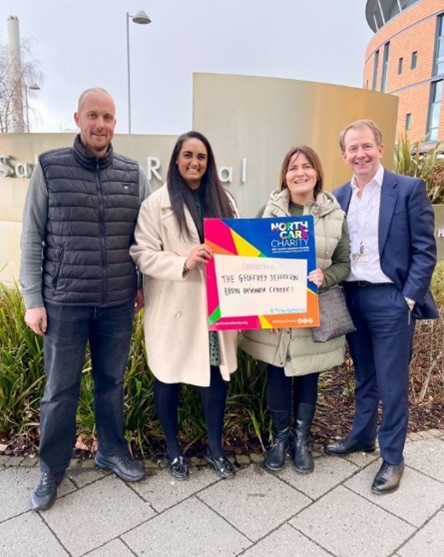 Mum of two who battled brain tumour hosting charity night
Vicky Lewis' life "changed dramatically" in September 2021 when she was diagnosed with a brain tumour. The 43-year-old was referred to Salford Royal Hospital and the decision was made that surgery was needed. After successful surgery and as she continues her recovery, Vicky has decided to host a charity evening later this year and her husband Mark will be taking on a 24 hour bike ride to raise money for our centre and to thank those who cared for her. 
She is hosting the auction at Piercy Hall in Marchwiel on Saturday July 1 in aid of the British Acoustic Neuroma Association (BANA) and the Geoffrey Jefferson Brain Research Centre. 
More information about the event can be found here. 
Centre Co-Director Professor Andrew King completed Vicky's surgery and the mum of two is hoping to raise funds for the site as she "wouldn't be alive without him". 
"Although I had been reassured, on the day I was full of apprehension, but after 11 hours in surgery, 99 percent of the tumour was removed."
As part of her recovery, Vicky has had to adapt to changes such as complete loss of hearing in one side.
Read more about Vicky's fundraising on the Wrexham Leader website
https://www.leaderlive.co.uk/news/23362568.wrexham-mum-two-battled-brain-tumour-hosting-charity-night/