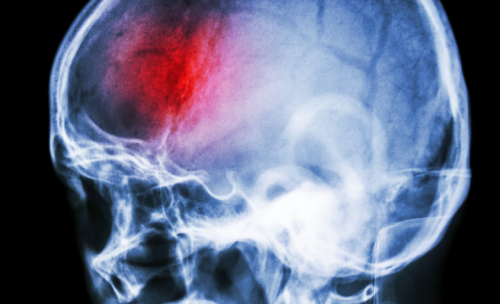 Stroke clot-buster drug shows potential in mice
A novel clot-busting drug is able to effectively restore blood flow in the brains of mice, opening the door for a safer and more effective stroke treatment.
The compound – an enzyme called caADAMTS13 – could dissolve clots in patients that are resistant to current treatment, according to the study led by scientists at The University of Manchester and Geoffrey Jefferson Brain Research Centre and published in the journal Blood.
The study of the novel compound – which is patented by the team – was funded by the British Heart Foundation.
tPA – currently used by doctors in the acute phase of a stroke – works for many patients, however, it is not able to break down clots which are rich in Von Willebrand Factor (VWF), a large string shaped protein molecule which plays a crucial role in clot formation. Around 50% of all clots are rich in VWF and so resistant to tPA.
The team examined the efficacy of the novel drug in mice and compared it with the wildtype variant of the enzyme – called wtADAMTS13 – that occurs naturally in the body. When given 1 hour after a stroke, the new drug significantly reduced VWF by dismantling its long chains – five times more quickly than the wildtype variant achieved.
Co-authors of the paper include Professor Stuart Allan from The University of Manchester and Co-Director of the Geoffrey Jefferson Brain Research Centre, Dr Kieron South from The University of Manchester and Professor Craig Smith, Professor of Stroke Medicine at The University of Manchester, Centre theme lead for stroke and Consultant in stroke medicine at Salford Royal. 
The team also believe the caADAMTS13 variant could have potential in other conditions where blood clots are implicated, including heart attack and pulmonary embolism.