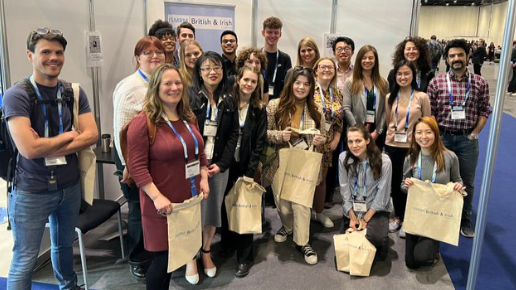 Mentorship programme success
Yolanda Ohene, Neuroimaging Scientist at The University of Manchester, and Laura Parkes, the Centre's joint theme lead for imaging, recently organised a mentor scheme to encourage underrepresented groups into medical imaging.
The mentorship scheme linked ten postdocs from across the UK in medical imaging with ten students who had an interest in pursuing a medical imaging research career, including several Manchester physics undergraduates.
The students attended the International Society for Magnetic Resonance in Medicine (ISMRM) conference in London to show them what medical imaging looks like on an international scale.